Meet Our Donors
On behalf of The Media Research Center, we would like to thank all of our current donors for their generosity and support. Here are some of their stories.
Joe Wilkens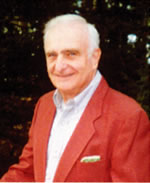 By September of 2009, Joe Wilkens had had enough. As a retired small business owner, he saw that the America that he had grown up believing in, the America that celebrated free enterprise and individualism, the America that allowed his business to grow and thrive, was under attack. Even worse: the attack came from within. For decades, Joe had watched as the Left captured the universities, Hollywood, the media, Congress, and finally, the White House. He watched as the liberal media did everything in their power to help Congress and the President shove a hard-Left agenda down the throats of an American populace that was screaming "Stop!" at the top of its lungs. Joe knew he needed to do something to roll back the socialist tide. He'd been supporting the MRC for a decade with an annual $100 gift, but now he knew wanted to do something more.
In September of 2009, Joe called the Media Research Center and offered to set up a $50,000 Charitable Gift Annuity. He explained that he knew the fight against the Left is one that will last decades, that every issue conservatives care about is affected by liberal media bias, and that the MRC was the only organization capable of taking the media on - and neutralizing them.
In 2010, Joe stepped up his annual support and contributed $2,500 and in August of 2010 he set up a second $40,000 CGA. In December of 2010, Brent asked Joe to become the first Chairman of the MRC's new Legacy Society, and Joe accepted. You don't have to be a millionaire to join Joe as a member of the MRC's Legacy Society. Legacy Society members have included us in their estates – bequests, CGAs etc – for as little as $5,000, as much as $1,000,000 and everywhere in between. In addition to the knowledge that their gift will help the MRC continue fighting for decades to come, Legacy Society Members receive complimentary invitations to, as well as recognition at, MRC events and will receive special updates from MRC Founder and President Brent Bozell III along with other members of the MRC team. If you're interested in learning how you can join the MRC's Legacy Society, please call the Director of Major Gifts and Planned Giving Carl Sperapani at 571-267-3445.
---
Dae Miller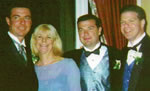 MRC Legacy Society Member Dae Miller has been a supporter of the Media Research Center for the past five years. She recently explained why:
"A few years ago I was on a cruise sponsored by Hillsdale College. A friend and I were talking about the conservative organizations that we both supported and she asked me if I supported the Media Research Center. I told her that I didn't, but when she explained who the MRC was and what it did, I realized that the MRC was an organization worthy of my support.
For years I'd noticed that the liberal news media were presenting the American people with half-truths and distorted facts. I saw that they'd rather tell the people what to think, rather than give the people the information they needed to make up their own minds. I knew that someone needed to hold the liberal media to account and demand that they stop lying. Someone needed to make sure the American people got the whole story, not just part of it. The MRC is the only organization capable of holding the liberal media accountable for their lies and making sure that the people hear the truth."
In January, Dae called James Nolan at the MRC and offered to set up a Charitable Gift Annuity using her credit card (she explained that she wanted to use her card because she wanted the air miles!) She stated:
"I'd already made sure that my children will be provided for when I'm gone, so I felt comfortable taking money out of my estate and putting it somewhere where it mattered. I know that when I die and the money passes to the MRC it will do the world real good." She continued, "Setting up a Charitable Gift Annuity with the MRC is easy. Once I made the initial gift, my work was done. The MRC handles all the paperwork, investing, and accounting. The payments go directly into my checking account. It's great."
---
Tom Linnen
In January of 2011, Tom sent the MRC a $5,000 gift and asked us to set up his third CGA. He explained why:
"I have faith in Brent Bozell and the MRC, which is why I have (and will continue) to support their ongoing efforts. At my age (85), though, the high-payout rate of a CGA is too good to pass up, and the guaranteed income I get is important to me."
Based on his age (85), Tom's payout rate was a fixed 8.1%. He was able to take an upfront tax-deduction of $2,875.75 on his $5,000 gift, and will receive $405 a year for the rest of his life. Here's the best part: of the $405 he'll receive each year, $325.62 will be tax-free for the next seven years (after seven years, the $405 will become ordinary income).
---
Jim and Melissa Emery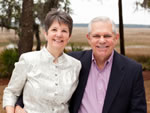 "We view Media Research Center as a national treasure. No one else has done more to shine the light of truth on the media and to bring awareness to the general public of just how biased the news they used to believe has been. Ronald Reagan, Rush Limbaugh, and Brent Bozell's MRC are the three main reasons Conservatives have the voice and credibility they do today. We can't think of a more important or impactful organization, fighting for what we believe in, to whom to leave the money this country has enabled us to earn and save. We only wish we could do more."
---
Steven Wood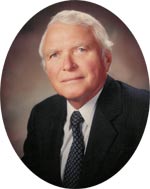 His family's official obituary is straightforward and points to a remarkable career. Steven Pierpont Jeffris Wood was born on May 2, 1917 in Forsythe, Montana. He graduated from Phillips Exeter Academy and attended Princeton University and the University of Chicago. He served his country in World War II as an Officer of the 33rd Armored Division. Following his discharge from the U.S. Army as a major in World War II, Mr. Wood joined Warner Electric Brake and Clutch Company of South Beloit, Illinois. In 1984, he retired as Chairman of the Board from Warner Electric when the company was sold. He retired with his wife, Colette, to their home in Cannes, France where he passed away on September 22, 2005.
But Steve Wood leaves behind something else: A legacy of extraordinary philanthropy. Many conservative organizations were benefactors of his generosity including the Leadership Institute, the Heritage Foundation, Young America's Foundation, and the Media Research Center. All of these organizations, and others too, have now suffered a great loss.
Steve Wood was as charming as he was generous. A visit with him was always a delight even when, in his final days, the visit had to be short in deference to his deteriorating physical condition. But even then the visitor would still be awed by the grace and gentility of the man with the shocking white hair and heavy black eye glasses, always smiling, always hospitable.
Several years ago I visited with Steve at his home in Cannes to request that he consider a legacy gift for the Media Research Center in his estate. We had lunch in his sunlit dining room, after which I presented him with the voluminous written materials he would want to examine in consideration of my proposal, and then laid out, for some 20 minutes, my pitch. All the while he sat impassively listening, but his body language told me nothing. When I finished, it was the moment of truth. Had I made my case? Still, for several agonizing moments, he said nothing. Finally he turned, slowly, to his assistant, then winked. "Should we tell him?" he asked her impishly. She nodded, and he turned back to me and announced this had already been done.
And indeed it was. After Steve Wood left us I received a call from his daughter, Paula Wood Loud. Steve had left behind a legacy gift of $2.875 million to the Media Research Center.
One grasps at straws attempting to express the appropriate gratitude, knowing it will be insufficient. I can say it was the final act of many acts of kindness from this man, a role model of philanthropy, and as gracious an individual as I have ever met.
---
Richard Helmick
"Unlike some organizations which rely on rabid, ad hominem attacks, the Media Research Center presents the truth in a straightforward, coherent and civilized way. They choose their battles wisely and provide an invaluable service to our country and its citizens. Although I have been a strong supporter for many years, I decided to establish an MRC charitable gift annuity because of the outstanding tax and income benefits generated by this giving opportunity. Not only do I receive a fixed lifetime income stream and current income and capital gain tax savings, but the MRC can immediately use a portion of my original gift as they work to bring balance to the nation's news media."
---
Eugene Allen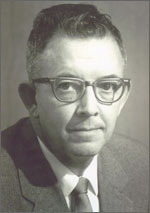 In October of 2004, Bill and Sharon Towery visited the Media Research Center (MRC) headquarters in Alexandria, Virginia. Mr. Towery's uncle and MRC supporter, Eugene Allen, had recently died and the Towerys had requested a tour of our offices. During the course of our meeting, we got a big surprise. Bill and Sharon presented the MRC with a $137,756 gift from Mr. Allen's estate. While we knew of Mr. Allen's philanthropy and his generous support of the MRC over the years, we never expected this. Mr. Allen's support of the MRC began in 1996 with a $100 contribution. Each year thereafter he generously contributed to our work, sometimes making several donations in one year. Mr. Allen continued to support the MRC until he passed away in 2002 with total lifetime gifts of over $6,000. We are very grateful that Mr. Allen decided to include the Media Research Center in his will, and we pledge to uphold the ideals that inspired him to support the MRC in the first place.
---
Betty Wolfe
I have been supporting the Media Research Center (MRC) for many years now. I have decided to bequeath to the MRC a major gift because I believe the MRC is the only organization dedicated to getting the truth out on the news of the day which is otherwise very badly skewed to the left. It is my desire to see more balanced coverage particularly regarding the UN and the World Court which often receive fawning coverage in the so-called mainstream media.
---
J. A. Bruton
I am happy to support the Media Research Center. They give me the "straight story" based on facts, not opinions or media hype. Additionally, my MRC charitable gift annuity provides me with a guaranteed, lifetime income stream that is considerably more than the income I could receive from a savings account or money market fund. I also received an upfront income tax deduction. I urge others to consider this important giving opportunity.
---
Steve and Raff Feinstein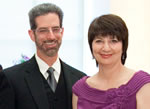 Raffaella and I have been enthusiastically involved with the MRC since 2005. As is the case with all the Associates and Trustees, we feel very strongly in the importance of the MRC's mission and we consider the positive impact of their work to be extremely important for our country's long-term well-being.
On a year-to-year basis, we make our cash donations to the best of our ability. We know it's appreciated, but let's be honest-as people of relatively average means, we can't make a huge impact all by ourselves.
At a recent MRC meeting, the idea of estate planning with the MRC was presented to us. We hadn't even thought of this and it certainly is a major decision, not to be taken lightly. The MRC answered all our questions in a low-key, no-nonsense manner. Once we discussed it among ourselves and our family, we felt quite confident that, for us, this was the way to go.
We'd continue to make our usual yearly donations, but now we'd also incorporate the MRC into our estate plans. A brief meeting with our attorney was all it took. We feel very strongly about this, since it's a way for people who don't consider themselves "wealthy" to make a truly significant difference to a vital cause that benefits our society as a whole and leaves the country in better condition for the coming generations.
We strongly suggest that others also consider the estate planning option. It really changes the impact you can have on an undertaking that we all agree is critically important.
---
Media Research Center
1900 Campus Commons Dr., Suite 600
Reston, VA 20191
571-267-3500 | Fax: 571-375-0099
E-mail: csperapani@mrc.org